Monday Live Portrait Sessions
Live online portrait drawing sessions, every Monday morning and evening. Free and open to all.

---
Updated: September 2023

1 x Track of Music / 1 x Pose / 1 x Drawing
Every Monday at
9am
and
6pm
(Paris time) we meet on Zoom to draw each other.
Monday portrait sessions are
free
and open to all. To take part,
just join the Zoom︎︎︎
- you
do not need to sign up
, or book.
Check
︎ 9am Paris Time︎︎︎
︎ 6pm Paris Time︎︎︎
in your local timezone.
︎ Zoom Link︎︎︎
We run most weeks, but take occasional breaks for holidays and work - follow Chloë Briggs on
︎Patreon︎︎︎
for monthly updates (you can join for free) or check on
︎Instagram︎︎︎
for announcements.
Things to know

There is no charge for the Monday sessions.
You do not need to register. Just turn up!

You don't need any special materials - just draw with what you have to hand.
Each pose is around 3-5 minutes, the length of a track of music.

The sessions are not recorded - you have to be there.

Chloë will always pose first to welcome everyone in to the space.

There is no tuition - just the chance to draw each other, together.
Chloë will ask people who join the zoom to model for the group. It is absolutely OK to say no if you're not feeling it on the day.

We ask that people respect the generosity of the space and all our sitters, and not take screenshots in the sessions.

To share images of your work

We would be delighted to see images of your work. Please share them on Instagram using the following tags:
#drawingisfree
@drawingisfree_org
We share tagged posts back to everyone through Instagram stories.
Images From Monday Morning Portrait Sessions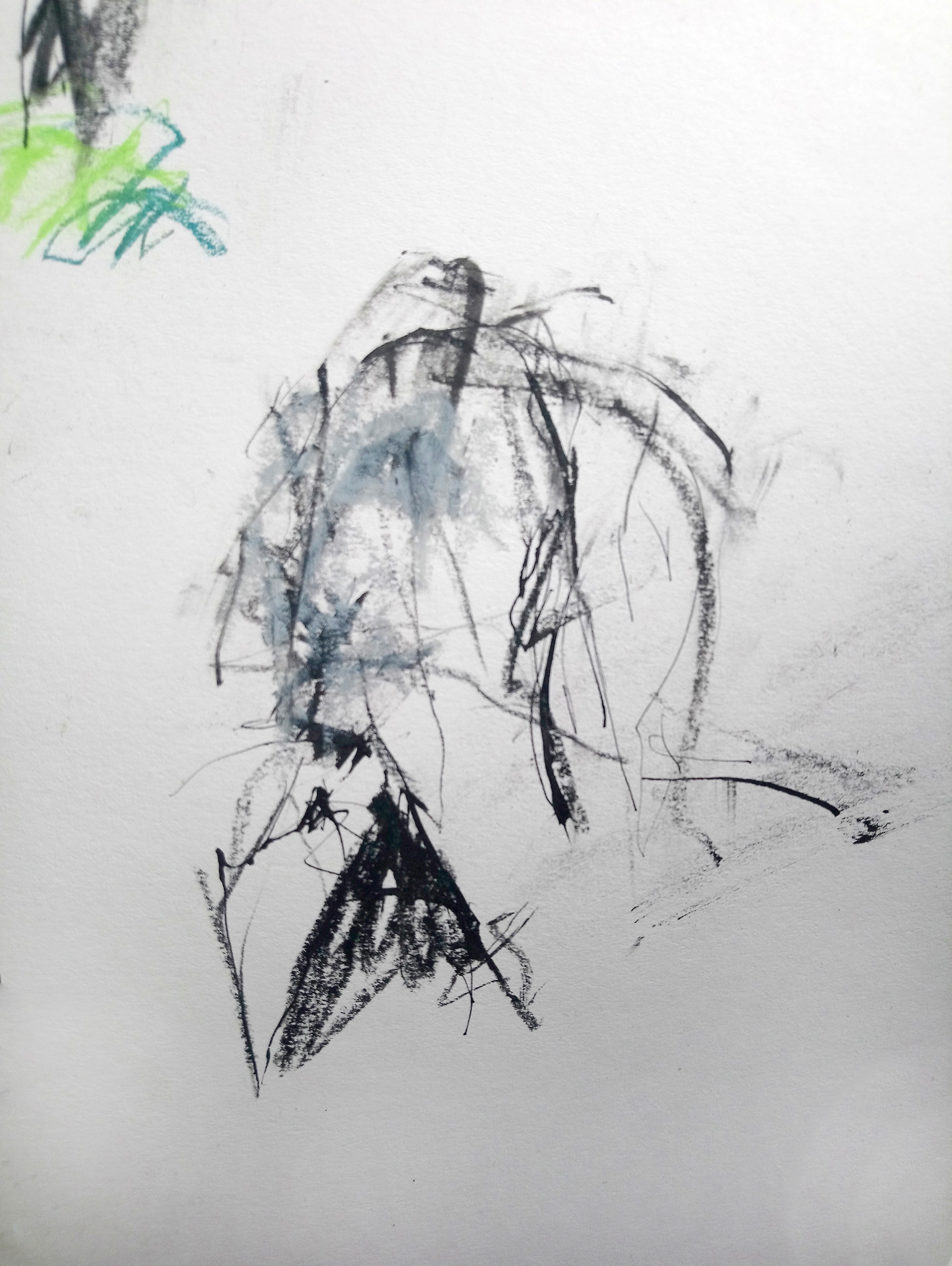 Monday Mornings vol. 1 Publication

In 2022 I
created a publication
which contains drawings and text contributed by people who take part in the Monday sessions from all over the world.
With many thanks to all of the brilliant artists who join the portrait sessions, and who pose for us all to draw. You can see more of their work (and read about the sessions) in the
Drawing Is Free Monday Mornings vol. 1 publication︎︎︎
.
Help support me to create more drawing resources

If you enjoy these drawing sessions, and find them valuable, I would be honoured if you'd consider supporting Drawing is Free at
Patreon,
where I run special online drawing sessions for supporters.